PRICE:
High Season (01 June – 31 August)  – 950€ /day + fuel
Low season – 850€ /day + fuel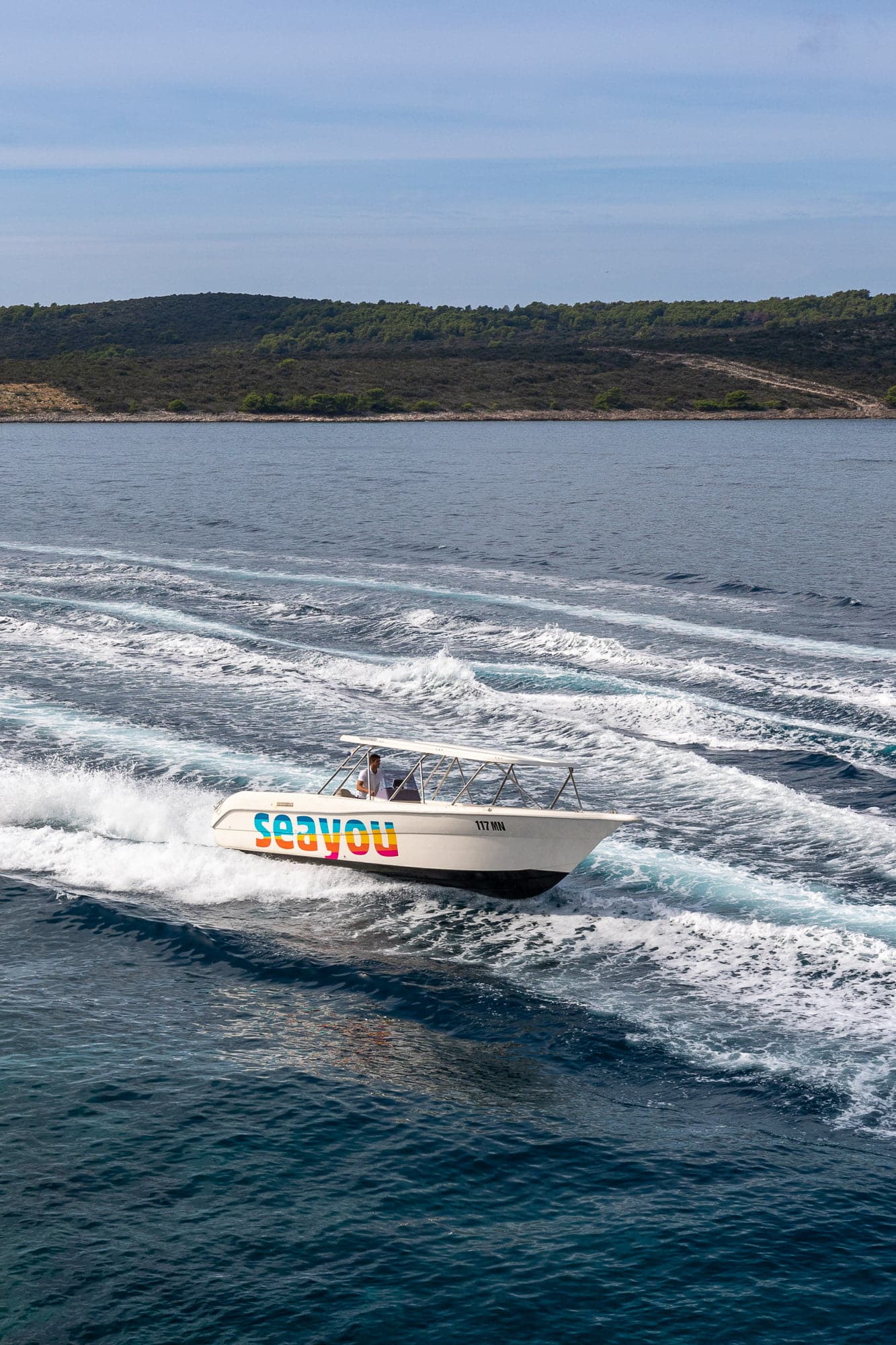 The innovative and brilliant design of our new Enzo 35 is a perfect match for those wanting a peaceful yet exciting ride on a private tour with the loved ones visiting the islands.
Built in 2019, this open boat is ideal for families and groups of friends and has everything you need for a safe and comfortable ride.
Equipped with GPS, safety necessities, Wi-Fi, toilet and a shower, the boat also has a hard top for sun protection as well as comfortable cushioned sundeck for you to sit or lie down on while flying across the Adriatic Sea, powered by the powerful 418 HP engine. Lateral splashing protection will keep your things dry and safe from the open sea waves.
Bring everything you might need and enjoy the atmosphere of riding the waves with two experienced crew members who will be joining you for the day so you can relax completely and fully enjoy your time on board.